Analysis on loss incurred by the Postal Department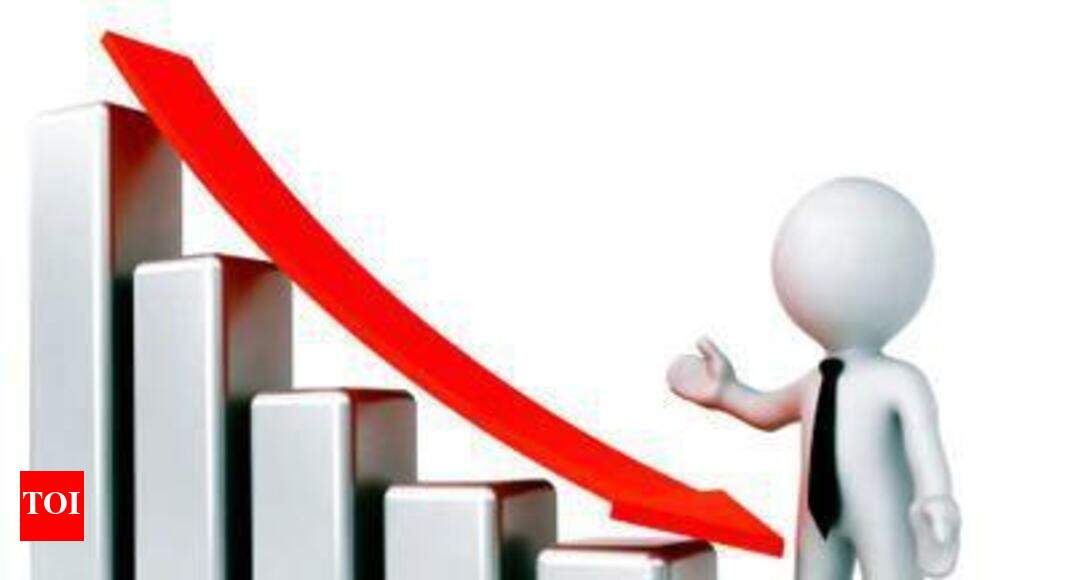 The loss incurred by the Department of Posts to the tune of fifteen thousand crores is really disheartening to a PA. But it is by no means a sudden outcome of poor business in a year. In fact, it is the result of whimsical and random decisions of the Department without consistency in thoughts. Anybody can easily analyse the causes of the huge losses of the Department. Let us have some glimpse of various activities practised during last few years:
1. Inadequate staff positions: Many of the Post offices are suffering from acute shortage of staff. One PA is bestowed with two or three branches. As such the existing staff cannot satisfy all the customers, and many a time unpleasant scenarios like exchange of hot words or even worse situations are witnessed. Aggrieved customers tend to bid adeu to the Post Office.
2. Profitless services: Introduction of VSAT money orders, iMO, Mobile Money orders, moneygrams etc by spending crores of Rupees without planning. All these services earned only big losses, because even the cost of the setups and devices couldn't be retrieved.
3. Unnecessary and loss making projects: Philately is a good branch of the Department. But engaging so many staff in the branch is unnecessary. The excess staff may be deployed to offices suffering from staff shortage . Also projects like My Stamp has failed totally . Staffs are forced to procure my stamps for achieving the targets, but no fruitful action has been taken to make other customers interested in buying mystamps. As such, costs of device, papers etc are not realised making the project a Profitless one.
4. Introduction of Finacle with Sify network: Whereas BSNL is not directly signed for the contract, Sify uses BSNL for providing internet to the Department. Had Finacle used BSNL network directly, its service became better at a less cost. Also all staff are not well trained about working with Finacle, they have to fight Finacle directly at the counter making themselves slow and fail to serve customers.
5. Social service Tag: From the beginning, the department has been offering social service. A postcard production cost becomes around Rs12/- whereas it is offered to customers for 50paisa only. Similarly lower denomination stamps are only part of social service as their production costs are not realised by their sale value. If business is the goal of the Department, then such social services should be discontinued. If social service is its motto, then there's no question of loss or profit.
6. Non adherence to transfer policy: Rotational transfers are done without adhering to transfer policy. Some officials who are capable of wooing the administration, make their stay at suitable offices. They remain at same station for several years- if one tenure as transferred, next tenure as attached and next tenure again as transferred to the nearest office or the same office deleting the attached tag. Recently some superior officers competent to effect transfer have indulged in taking bribe for transferring an official to an office of his choice. A hansome amount is collected for favouring the official. Such unscrupulous activities of the administration demotivates even hard workers.
7. Shortage of stationeries: There has been always crisis of stationeries like important forms, passbooks etc. Now a days customers have to move back without having their accounts opened for want of account opening forms, passbooks etc.
8. Organising Melas: The Department is of the habit of organising POSB and PLI-RPLI melas which is a business booster. But now a days , it is seen that Melas are organised only to utilise the fund. No action to attract customers are taken. Instead, importance is given to what extent the fund can be mis used. Favourite SPMs and PAs are rewarded without considering actual work statistics. Eligible officials get deprived and insulted in the name of not fulfilling targets. These type of partiality demotivates employees.
9. Introduction of RICT devices and CSI: A major cause of the great loss is the introduction of RICT devices to the BOs and CSI. BPM s who have no knowledge of computational works are provided with RICT devices at areas where network coverage or electricity supply is not adequate. Many a times these devices remain out of order and customers have to return without completing their jobs. After the CSI roll out, the worst things are happening. BOs are spending times idly as their devices are not working or working intermittently. Customers get frustrated and leave the office throwing unpleasant words. Also replacement of the Meghdoot Millennium software with the CSI has not done any fruitful job. Simple works are made harder that too with uncertainty in network availability. That's the reason why banks rejected CSI. Adoption of such troublsome software has not only made works difficult, but also caused huge loss to the department.
10. Last and the latest and above all causes is the introduction of IPPB without proper infrastructure and planning. Officials of all categories for the IPPB have been recruited providing high salary and perks. But is the IPPB functioning to its expectations? Officers are recruited only to receive high salary, but depends fully on DOP employees. For want of training and time, counter Pas are unable to provide IPPB service. Also compared to other banks, IPPB seems to be fail to provide the services to its customers.
Thus there are lots of reasons that distracts customers from the door of Post Offices. Authorities should consider these constructively and proper work plan to be adopted for rectification of the mistakes and try to feel the problems faced by the root level employees to help customers fulfill their expectations. Merely blaming the employees for the loss will make no sense.
Ratul Barman PA, Barpeta Road MDG Ph No. 9864376624